YEF 25th Anniversary Celebration
July 29, 2011
The Earl Burns Miller Japanese Garden at Cal State Long Beach was the beautiful setting for the Yokkaichi English Fellows (YEF) 25th Anniversary Party.
Past YEFs were welcomed to the event by the Long Beach-Yokkaichi Sister City Board Members, along with long-time supporter, former Long Beach Mayor Eunice Sato.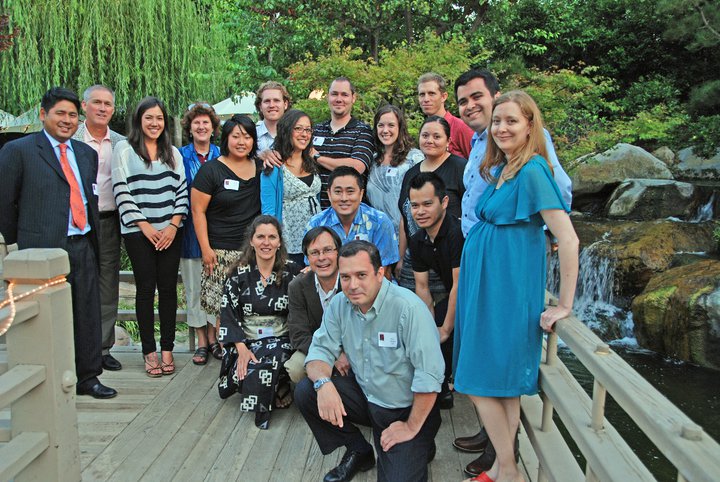 After cocktails and a sumptuous dinner, the party was treated to a presentation that showed photos of YEFs from 1985 to 2010.
Devan Nielsen and David Reinsvold were asked to say a few words of their Yokkaichi experiences as YEF teachers and how those experiences have affected their lives today.
Fond memories and friendships were renewed and a good time was had by all.